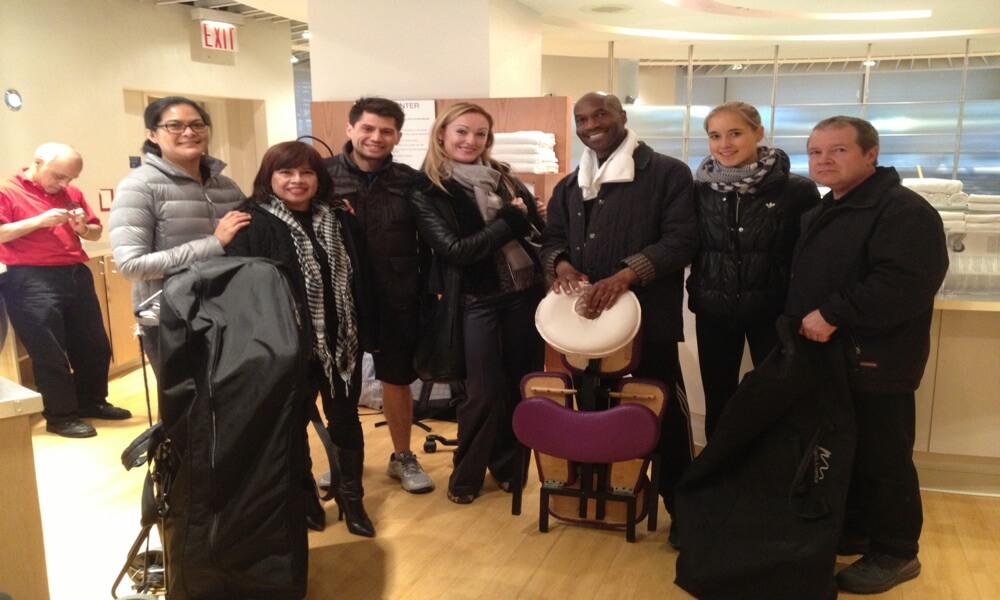 Massage for Health and Fitness is an On-site chair massage company, but not limited to. Massage for health and fitness consistS of a Team of Licensed and insured Massage Therapist that provides: Massage, On-Site Chair massage, Fitness Training, Hand & Foot Reflexology, Nutrition and Skin Care consultation.
Massage for Health and Fitness consist of four divisions.
Our corporate massage division provides On-Site Chair massage to
Our fitness division consists of
Our therapeutic division provides
This division is also available for out calls to Hotels, Residential, and offices.
Our health and beauty division consists of
At Massage for Health and Fitness we are concerned with the whole person, and not just the symptoms. We examine lifestyles and choices that could be affecting the person quality of life by way of nutrition, Stress, excess sugar, (glycation) inflammation, type one and type two diabetes, heart disease, hypertension, high blood pressure, and oxidation. Give us a call or request a quote today.