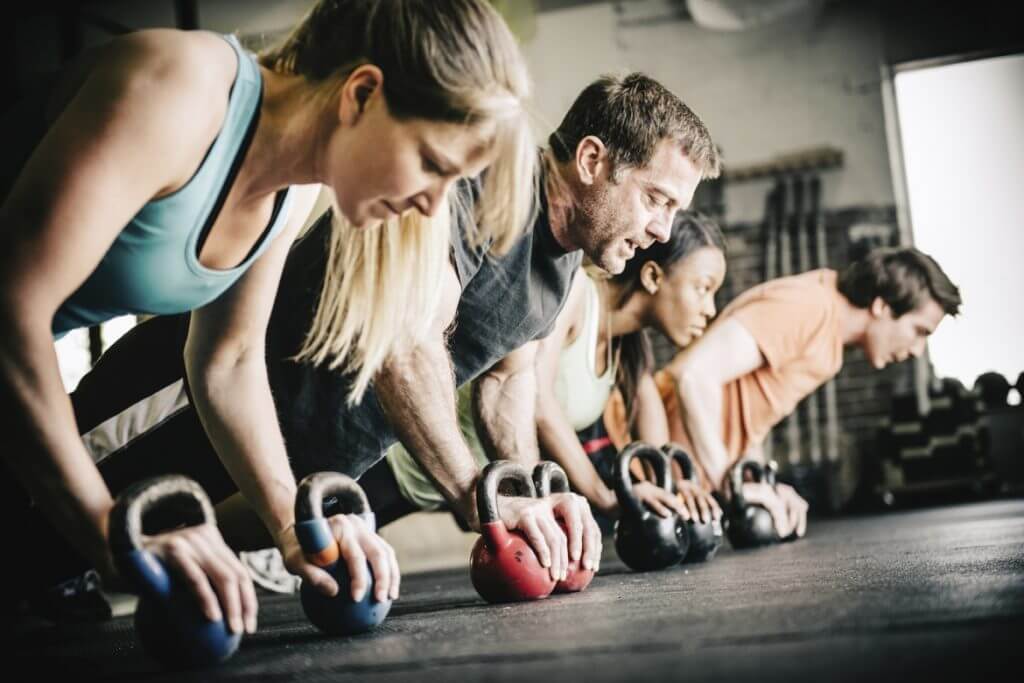 WHEN IT COMES TO BURNING FAT AND INCREASING MUSCULAR ENDURANCE CROSS FIT PROGRAMS ARE THE NEW TREND. Below is a sample cross fit program that elevates your heart rate, increase muscular endurance, and works multiple muscle groups simultaneously.
Jumping Jacks: 10-20 reps
Split Squats: 8-12 reps
Shoulder Taps: 12-15 reps
Mountain Climbers :20-24 reps
Push Ups:  8-15 reps
Open Leg sit ups 12-15 reps
one Minute cool down
Repeat!!! Ready set, go!!
Try to achieve 5 Sets
Jumping Jacks condition the heart, tones the upper trunk and strengthens the lower extremity. Split squats strengthen your core, quads, gluteus and increase range of motion in the hip flexors. Shoulder taps increases upper body strengthen and condition core muscles. Mountain climbers increase upper body strength, and conditions all areas of the abdomen and abdominal wall. Push up increase upper body strength, conditions the back and stomach. Open leg sit ups targets the entire stomach Combine with the right diet and a willingness to transform your life, you will see fast results 2-6 weeks of doing this workout three (3) days a week. Don't forget to ADD weight training and flexibility.