Benefits Of Onsite Chair Massage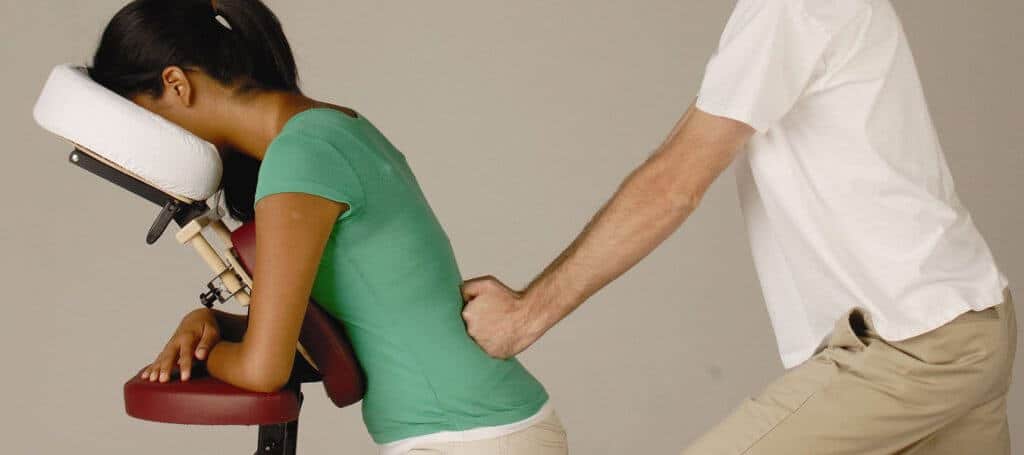 Chair massage is growing increasingly common in the work place environment and is used by a number of companies big and small with very positive outcome. Bringing in someone to provide chair massage on a regular basis is going to be something both desk workers and physical laborers appreciate.
As the person who owns the organization, you can contract a professional massage therapist to be able to give weekly 15-20 minute neck, shoulder and back massages to employees in order to ease stress as well enhance the concentration of workers. You understand that a chair massage is needed but you might not locate the opportunity to drive to a different location to get the service.
Besides getting enough sleep and adhering to a proper diet, a chair massage may just be required . A corporate chair massage can help reduce pain such as headaches and decrease muscle tension. Whether you need a corporate chair massage from the ease of your own office, home, or dinner party you're hosting, we are always to supply the massage you want. Chair massage can bring in more clients.
Massage is an imminently portable service, and chair massage can open up even more new vistas for consumer access than table massage. It's quick and inexpensive for the rushed or cost-conscious consumers, and since it doesn't involve taking off any clothing, it requires little more than some open floor space.
The chair massage market is divided roughly into three categories: one-time events, the workplace, and retails centers. Providing chair massage at events is the most popular and the easiest to get started doing. Chair massage is done in an ergonomically designed portable chair. Chair massage focuses on the head, neck, shoulders, back, arms and hands. Massage therapist are able to offer on-site massage to many environments because of the portability of the massage chairs, and clients do not need to disrobe to receive a chair massage. Due to these two factors, chair massage is often performed in settings such as: business office, employees appreciation day, teachers appreciation week, nurse appreciation day, trade shows, office parties, corporate wellness, doctors appreciation week, bridal parties, health fairs, spa parties, birthday celebration, bachelorette parties, and gift to clients.
The benefits of corporate massage goes far and beyond. studies from the touch research institute have shown that massage therapy effectively reduces stress and anxiety by lowering the stress hormone cortisol by 53% and also increasing levels of serotonin and dopamine.
HR magazine reports that employees receiving chair massage at work are more productive and are less likely to take unplanned time off from work. The American institute of stress estimate that stress in the workplace cost U.S companies 1.5 trillion dollars of health care expense every year. More U.S. companies are turning to chair massage and Massage Therapy to reduce work related stress and burnout in the workplace. Onsite chair massage effectively calms the nervous systems by reducing tension from Upper, mid, and lower back. All of which enhance productivity, reduce, absenteeism and preserve a healthy bottom line.